Qingdao O.B.T Co., Ltd Makes Striking Impression At GIFA/NEWCAST/METEC/THERMPROCESS 2023
Share
Issue Time

Oct 8,2023
Summary
Qingdao O.B.T Co., Ltd. shone at the 2023 GIFA/NEWCAST/METEC/THERMPROCESS international casting exhibition in Dusseldorf, Germany. The company specializes in gas and steam turbine components, highlighting materials like titanium and high-temperature alloys. Exciting talks with global clients were a major highlight.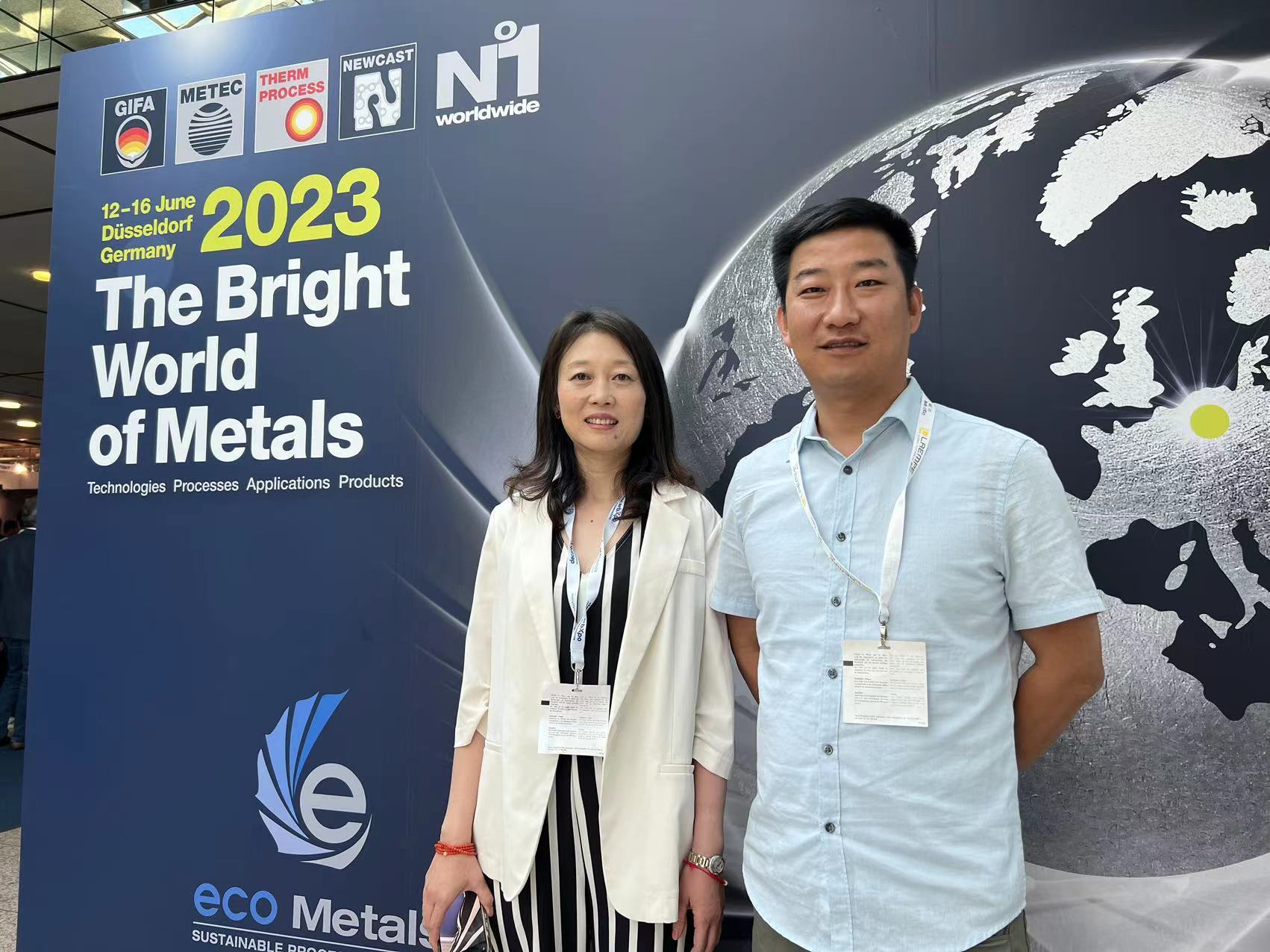 Qingdao O.B.T Co., Ltd, a renowned player in the global casting industry, has triumphantly showcased its expertise and commitment to excellence at the GIFA/NEWCAST/METEC/THERMPROCESS 2023, held from June 12th to 16th at the Dusseldorf International Fairgrounds.
GIFA/NEWCAST/METEC/THERMPROCESS 2023, one of the most distinguished exhibitions in the casting and metallurgy industry, convened experts, innovators, and industry leaders from across the globe.
A significant highlight of Qingdao O.B.T's participation was the establishment of promising collaborations with numerous international partners. These partnerships reflect our shared dedication to driving innovation and achieving excellence in the casting industry, signaling a bright future ahead.
The spotlight of our showcase was on our exceptional product range, with a special emphasis on components tailored for gas and steam turbines. Renowned for our mastery in crafting turbine components, we unveiled a selection of offerings, featuring components crafted from premium-quality titanium and high-temperature alloys. The enthusiastic reception and interest these products garnered underscore our position as industry leaders in this specialized domain.
Moreover, Qingdao O.B.T actively participated in knowledge exchange, attending insightful seminars and gaining valuable insights into emerging trends and best practices. These experiences will undoubtedly shape our future endeavors, reinforcing our commitment to delivering world-class solutions.
Qingdao O.B.T Co., Ltd remains steadfast in its commitment to staying at the forefront of the casting industry through continuous investments in research, development, and the adoption of cutting-edge technologies. The success achieved at GIFA/NEWCAST/METEC/THERMPROCESS 2023 reflects our unwavering dedication to excellence, quality, and sustainability.
We express our sincere gratitude to all visitors who demonstrated keen interest in our products and services. Your support and enthusiasm are pivotal to Qingdao O.B.T's continued success and growth.