Qingdao O.B.T. Strengthens International Ties with Russian Partners in High-Temperature Alloys and Titanium
Share
Issue Time

Oct 20,2023
Summary
Qingdao O.B.T. proudly welcomes our Russian partners, who recently visited our facilities. This successful collaboration enhances our presence in the field of high-temperature alloys and titanium, solidifying our commitment to global excellence.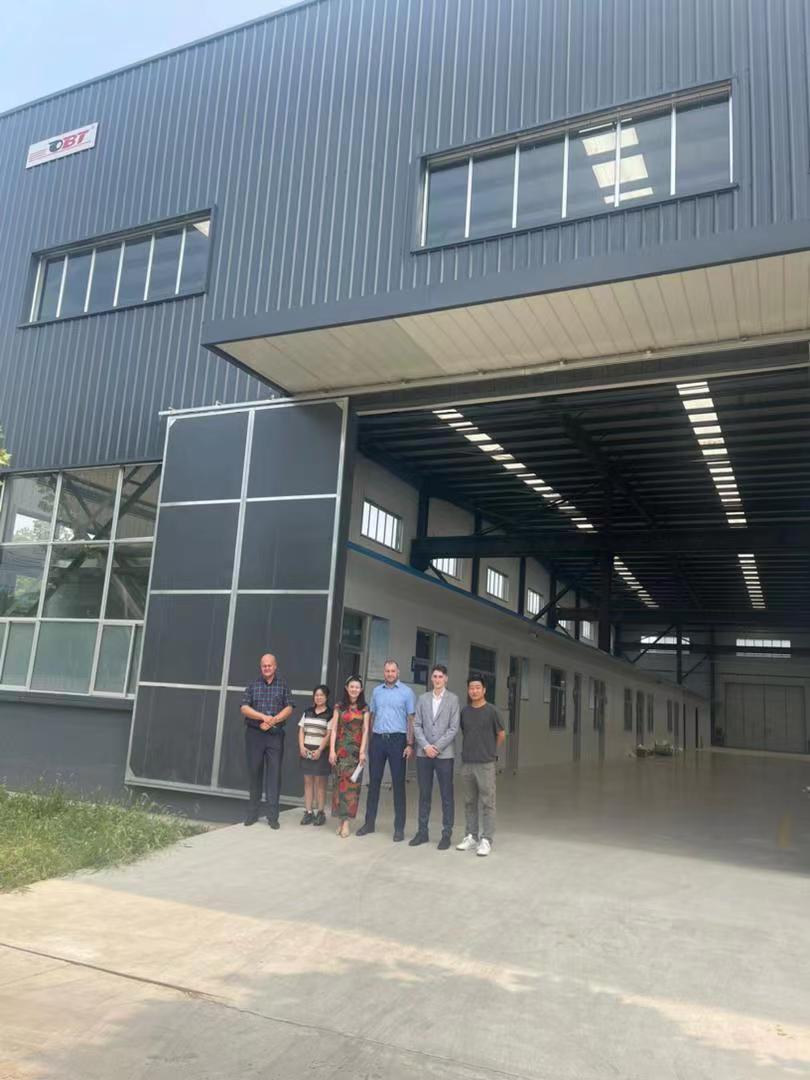 Qingdao, September 12, 2023 - Qingdao O.B.T. Co., Ltd. recently welcomed a delegation of valued clients from Russia for an enriching visit to their state-of-the-art facilities. The visit encompassed a productive factory tour, showcasing O.B.T.'s advanced capabilities in high-temperature alloys and titanium production, and a delightful exploration of Qingdao's scenic beauty. This trip has not only deepened the mutual understanding but also forged strong partnerships for future collaborations.
The Russian delegation's visit commenced with a comprehensive tour of Qingdao O.B.T.'s production facilities. They witnessed firsthand the intricate processes involved in the manufacturing of high-temperature alloys and titanium products, emphasizing the company's dedication to quality and precision. The clients were particularly impressed by O.B.T.'s cutting-edge technology and its unwavering commitment to innovation.
As a highlight of the visit, O.B.T. organized a tour of Qingdao's renowned tourist destinations. The picturesque coastal city offered a refreshing backdrop to the business discussions. The Russian clients relished the stunning natural landscapes, local culture, and culinary delights. These offsite activities fostered an environment of camaraderie and trust, laying the foundation for enduring business relations.
During the visit, both parties engaged in fruitful discussions, identifying opportunities for collaboration in the high-temperature alloy and titanium sectors. O.B.T. presented its extensive product range and expertise, demonstrating its competence in tailoring solutions to meet specific requirements. The Russian clients expressed their interest in O.B.T.'s materials, commending their quality and potential applications across various industries.
Mr. Zhu, the CEO of Qingdao O.B.T., expressed his optimism about the collaboration: We are delighted to have hosted our esteemed clients from Russia. Their visit has provided us with valuable insights and the opportunity to explore potential synergies. Qingdao O.B.T. is committed to delivering world-class materials and services, and we believe this visit is a crucial step toward fostering long-term partnerships.
The trip was concluded with a formal exchange of agreements, marking the beginning of a promising collaboration between Qingdao O.B.T. and its Russian clients. The fruitful discussions and strengthened relations reaffirm Qingdao O.B.T.'s position as a leader in the high-temperature alloy and titanium industry.
The visit was a resounding success, exemplifying Qingdao O.B.T.'s commitment to excellence, client satisfaction, and international collaboration. As both parties look to the future with optimism, it is certain that this endeavor will lead to significant advancements in the realm of high-temperature alloys and titanium.
About Qingdao O.B.T. Co., Ltd.:
Qingdao O.B.T. Co., Ltd. is a leading manufacturer specializing in the production of high-temperature alloys, titanium materials, and various alloy products. With a strong emphasis on innovation and quality, O.B.T. serves a wide range of industries and has earned a reputation for providing reliable and advanced solutions.