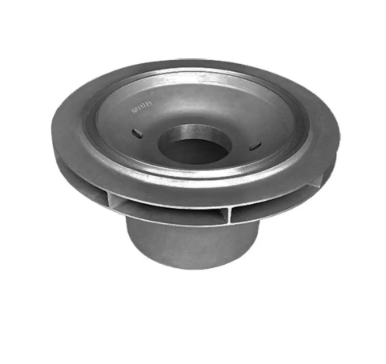 ALLOY STEEL CASTING BY SAND MOLD CASTING
Item specifics
Casting Metals

Alloy Steel, CrMo Alloy Steel, High Mn Steel
Casting Manufacturing

Sand Mold Casting
Application

Closed Impeller
Surface Treatment

Customized
Heat Treatment

Annealing, Quenching + Tempering
Description
China OEM custom alloy steel shell mold casting products.
Shell molding casting process is also called pre-coated resin sand casting process, hot shell molding castings or core casting process. The main molding material is the pre-coated phenolic resin sand, which is more expensive than green sand and furan resin sand. Moreover, this sand can not be recycle used.
Resin Coated Sand Casting Metal and Alloys

Metal & Alloys

Popular Grade

Gray Cast Iron

GG10~GG40; GJL-100 ~ GJL-350;

Ductile (Nodular) Cast Iron

GGG40 ~ GGG80; GJS-400-18, GJS-40-15, GJS-450-10, GJS-500-7, GJS-600-3, GJS-700-2, GJS-800-2

Austempered Ductile Iron (ADI)

EN-GJS-800-8, EN-GJS-1000-5, EN-GJS-1200-2

Carbon Steel

C20, C25, C30, C45

Alloy Steel

20Mn, 45Mn, ZG20Cr, 40Cr, 20Mn5, 16CrMo4, 42CrMo,




40CrV, 20CrNiMo, GCr15, 9Mn2V

Stainless Steel

Ferritic Stainless Steel, Martensitic Stainless Steel, Austenitic Stainless Steel, Precipitation Hardening Stainless Steel, Duplex Stainless Steel

Aluminium Alloys

ASTM A356, ASTM A413, ASTM A360

Brass / Copper-based Alloys

C21000, C23000, C27000, C34500, C37710, C86500, C87600, C87400, C87800, C52100, C51100

Standard: ASTM, SAE, AISI, GOST, DIN, EN, ISO, and GB
The Advantages of Furan Resin Coated Sand Self-hardening Molding Casting:
1) Improve the dimensional accuracy of castings and the surface roughness.
2) The hardening of the mold (core) sand does not require drying, which can save energy, and inexpensive wood or plastic core boxes and templates can also be used.
3) Self-hardnening molding sand is easy to compact and collapse, easy to clean up castings, and old sand can be recycled and reused, which greatly reduces the labor intensity of core making, modeling, sand falling, cleaning and other links, and it is easy to realize mechanization or automation.
4) The mass fraction of resin in sand is only 0.8%~2.0%, and the comprehensive cost of raw materials is low.
Because the self-hardening method has many of the above-mentioned unique advantages, the self-hardening method is not only used for core making, but also used for casting moulding. It is especially suitable for single piece and small batch production, and can produce cast iron, cast steel and non-ferrous alloy castings. Some Chinese foundries have completely replaced clay dry sand molds, cement sand molds, and partially replaced water glass sand molds.
Cast Alloy Steel Comparison from Different Countries

No.

China

Japan

Korea

U.S.A.

Germany

France

Russia

GB

JIS

KS

ASTM

UNS

DIN

W-Nr.

NF

гост

1

ZG40Mn

SCMn3

SCMn3

-

-

GS-40Mn5

1.1168

-

-

2

ZG40Cr

-

-

-

-

-

-

-

40Xл

3

ZG20SiMn

SCW480 (SCW49)

SCW480

LCC

J02505

GS-20Mn5

1.112

G20M6

20гсл

4

ZG35SiMn

SCSiMn2

SCSiMn2

-

-

GS-37MnSi5

1.5122

-

35гсл

5

ZG35CrMo

SCCrM3

SCCrM3

-

J13048

GS-34CrMo4

1.722

G35CrMo4

35XMл

6

ZG35CrMnSi

SCMnCr3

SCMnCr3

-

-

-

-

-

35Xгсл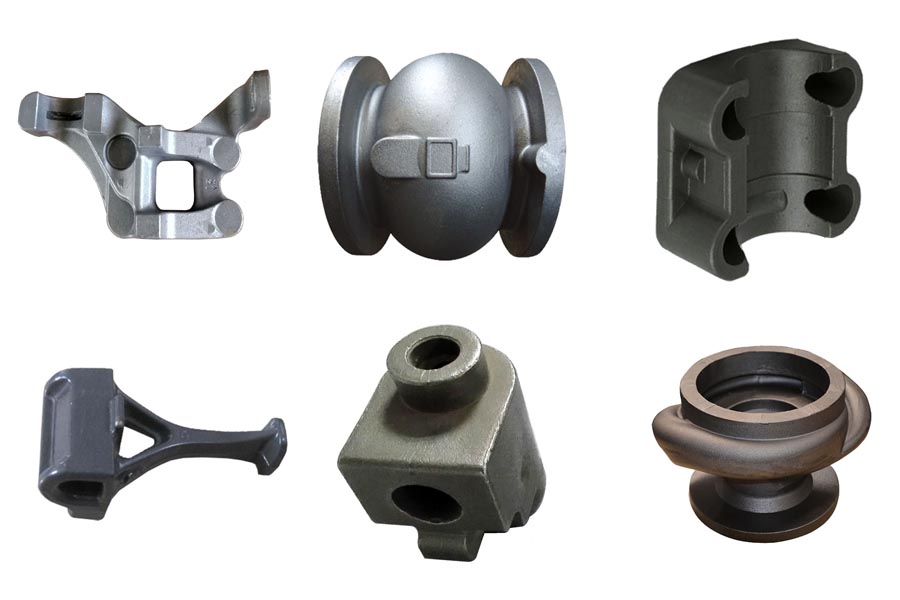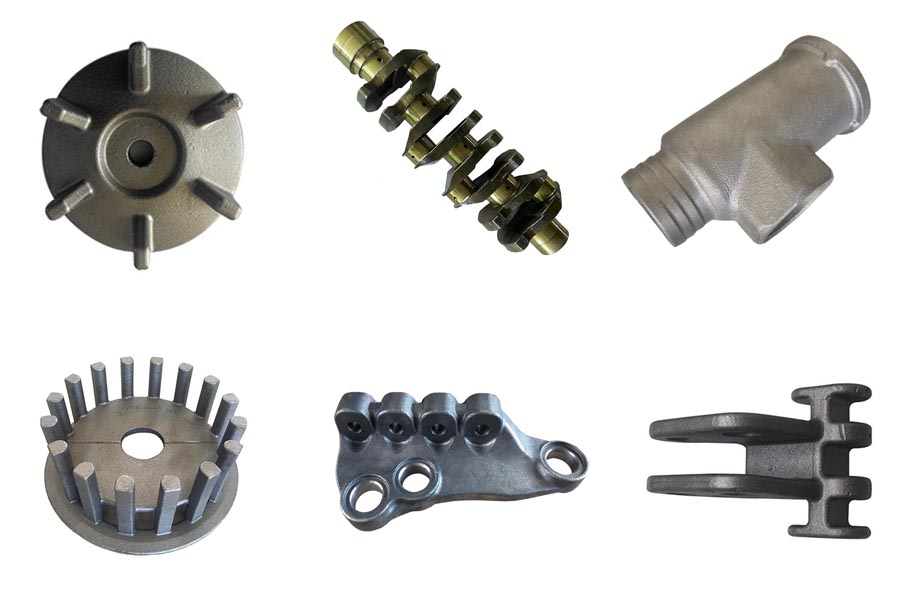 Custom Shell Casting Products