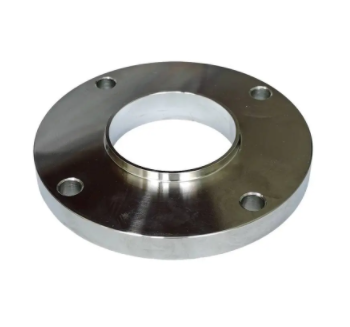 CUSTOM ALLOY STEEL CNC MACHINING PRODUCT
Item specifics
Casting Metals

Alloy Steel, Stainless Steel, Carbon Steel
Casting Manufacturing

Investment Casting + CNC Machining
Application

Flange
Heat Treatment

Annealing + Solution
Description
The precision machining workshop at OBT takes care probably the most important step in the supply chain after casting. State-of-the-art vertical and horizontal CNC machining centers and other CNC machines could make sure the accuracy of the castings and guarantee the machined castings are finished on time. All machines are well-organized and taken into production at high production effeciency and good cost-effective mothods. If needed, all the machined dimensions could be measured by the CMM and the related reports could be issued as per cstomer's requirements.
▶ Equipment for Precision Machining Components:
• Convertional Machining Machines: 20 sets.
• CNC Machines: 60 sets.
• 3-Axis Machining Center: 10 sets.
• 4-Axis Machining Center: 5 sets.
• 5-Axis Machining Center: 2 sets
▶ Precision Machining Capabilities:
• Max Size: 1,500 mm × 800 mm × 500 mm
• Weight Range: 0.1 kg - 500 kg
• Annual Capacity: 10,000 tons
• Accuracy: As per standards: .... or on request. Minimum ±0.003 mm
• Holes to ±0.002 mm dia.
• Flatness, Roundness and Straightness: As per standards or on request.
▶ Capabilities of Investment Casting Foundry:
• Max Size: 1,000 mm × 800 mm × 500 mm
• Weight Range: 0.5 kg - 100 kg
• Annual Capacity: 2,000 tons
• Bond Materials for Shell Building: Silica Sol, Water Glass and their mixtures.
CNC Precision Machining Capabilities

Facilities

Quantity

Size Range

Annual Capacity

General Accuracy

Vertical Machining Center (VMC)

48 sets

1500mm × 1000mm × 800mm

6000 tonn or 300000 pieces

±0.005

Horizontal Machining Center (VMC)

12 sets

1200mm × 800mm × 600mm

2000 tons or 100000 pieces

±0.005

CNC Machine

60 sets

Max turning dia. φ600mm

5000 tons or 600000 pieces