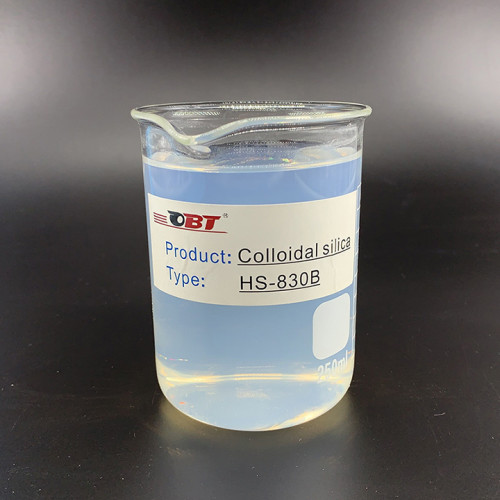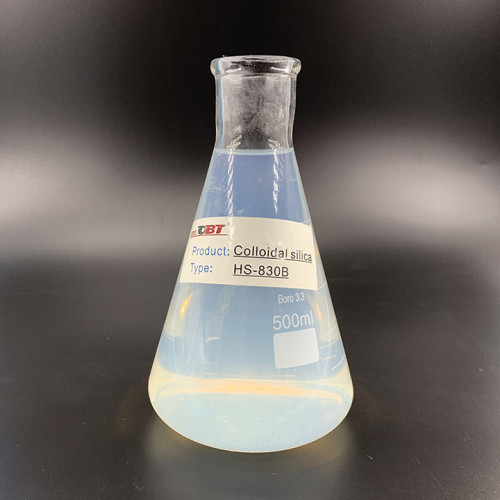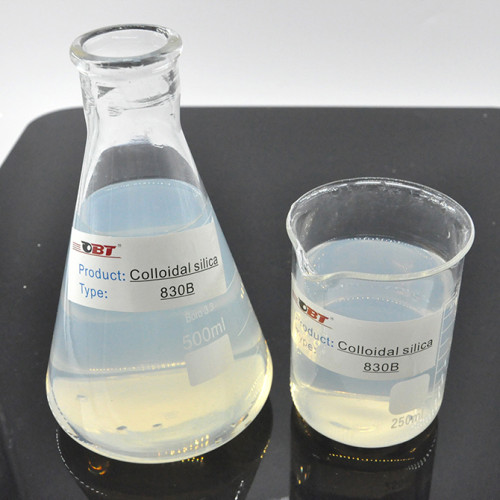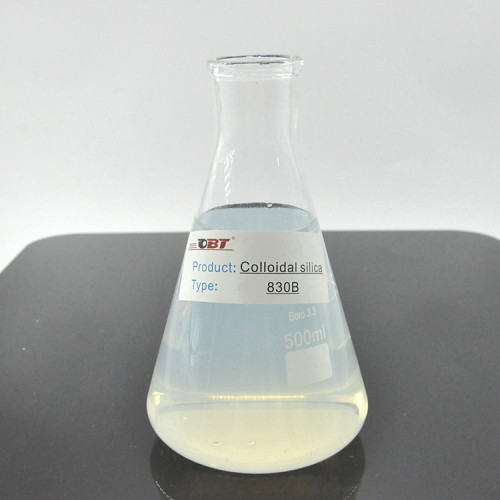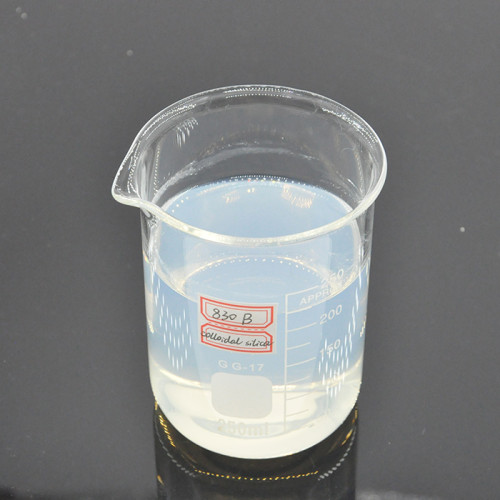 Precision casting chemical gel liquid alkaline nano colloidal silica price
Item specifics
Color

colorless or transparent
Appearance

liquid
usage

casting, binder,papper-making,concrete,fireproof industry
Packing

25kg/barrel
Description
Production Introduction and Application:
colloidal silica for precision casting according to different high-temperature strength divided into the surface-layer OBT830 colloidal silica,and the back-layer OBT1430 colloidal silica.
Normal series of products using water glass synthesis process, with good stability, low turbidity, the advantages of small batch differences, etc.
At present, mainly used in precision casting, ceramic polishing, batteries, coatings and other industries. According to different particles divided into small particle size silica sol and large particle size silica sol.
We have competitive

colloidal silica price.Welcome to consult!
Technical parameters

OBT-830

OBT-1430

SiO2 %

29~31

29~31

Paticles size

7~10

10~20

pH value (25 ℃)

9.0~10.5

9.0~10.5

iscosity (25 ℃,mm2/s)

≤6.5

≤6.5

Custom-Made Product

According to customer requirements, the pH value, viscosity, concentration, stabilizer type and other indicators, customize the special specification products for you.