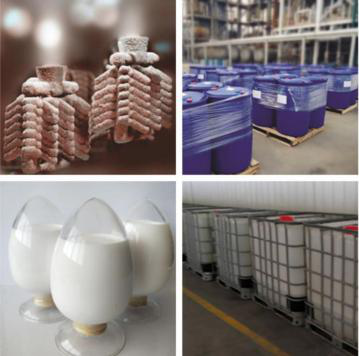 Colloidal Silica Suspension Fast dry binder for back
Description
◆
HSKP series Fast-dry silica sol: for casting shell membrane can quickly dry the shell of a product. With transparent
apperance,this kind of product can greatly improve the shell efficiency and shell quality stability.It is more suitable for
automatic shell making line On the application; and it can significantly improve the shell membrane drying speed,
shorten the construction period and cost savings.
Viscosity:

mpa.s

3.28

SiO2:

%

27.88

Na2O:

PH:

%

0.22

10.26

Density:

g/m3

1. 190

Particle Size:

nm

13.32
OBT has been manufacturing and supplying foundry and refractory materials for more than 20 years. Our stable quality and good after-sales service help us to obtain high feedback from European, South America, Japan,Thailand, Korea,Taiwan, Vietnam, Cambodia, Philippine, Malaysia, etc.
Our product range:
Mullite sand
Colloidal Silica
Pattern Wax
Chemical additive
Application:
Precision Investment Casting
Lost Wax Casting
Refractory Bricks Manufacturing
Coatings industry
Textile industry
Paper industry
Petroleum industry
Ceramic industry
Electronic polishing industry