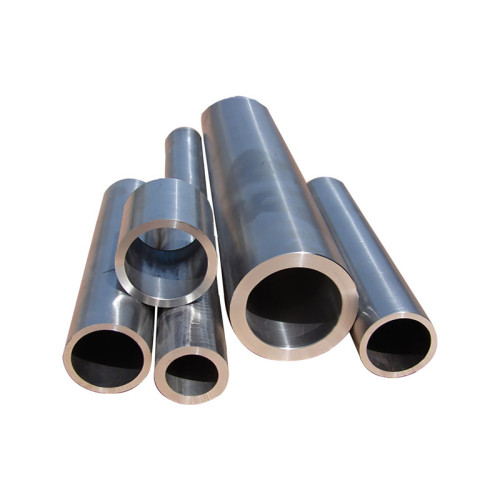 Custom Inconel 600 625 Seamless Tube Pipe Casting OEM ODM
Item specifics
Material

Inconel 625
OEM & ODM Services

Available
Weight

Custom
Tolerance

0.004mm
Smooth surface roughness

Ra0.6-3.2
Description
Inconel 625 Seamless Tube Introduction:
Inconel 625 is a high-performance nickel-based alloy known for its exceptional corrosion resistance and high strength, making it a popular choice for various industrial applications, including those involving extreme environments and high temperatures. Inconel 625 seamless tubes are a specific form of this alloy used in critical applications. Here's an introduction to Inconel 625 seamless tubes:
1. Alloy Composition:
Inconel 625 is a nickel-chromium-molybdenum alloy with the addition of niobium and other elements.
It is highly alloyed to provide excellent corrosion resistance, especially in aggressive environments.
2. Seamless Tube Characteristics:
Seamless tubes are created by extruding a solid billet through a piercing rod to form a hollow tube without any welding seams.
The seamless construction provides several advantages, such as higher pressure and temperature resistance, enhanced mechanical strength, and a more uniform structure.
3. Corrosion Resistance:
Inconel 625 seamless tubes offer superb resistance to a wide range of corrosive environments, including acids, alkalis, and seawater.
They are often used in chemical processing, marine, and petrochemical industries where corrosion is a significant concern.
4. High Temperature Performance:
Inconel 625 retains its strength and integrity at elevated temperatures, making it suitable for high-temperature applications, such as heat exchangers and furnace components.
5. Versatile Application:
These seamless tubes are utilized in a variety of industries, including aerospace, power generation, oil and gas, and marine engineering.
Common applications include heat exchangers, condensers, pipelines, and exhaust systems.
6. Precise Dimensions:
Inconel 625 seamless tubes are manufactured to precise specifications, ensuring they meet the dimensional requirements for each application.
7. Quality Standards:
Manufacturers adhere to strict quality and safety standards to produce seamless tubes that conform to international specifications such as ASTM B444 and ASME SB444.
8. Customization:
Inconel 625 seamless tubes can be customized in terms of dimensions, lengths, and surface finishes to meet the specific needs of different industries.
9. Weldability:
Inconel 625 is known for its excellent weldability, although seamless tubes are already formed without welding seams.
Similar Grades
United States: UNS N06625
France: NC 22DNb
United Kingdom: NA21
Germany: W.Nr.2.4856, NiCr22Mo9Nb
Typical values(Weight %)
Inconel625 Physical Properties
Density: 8.28 g/cm3
Melting point: 1295-1381℃
Magnetic: no
Linear expansion coefficient: 12.1-16.1
Hardness: 150-220 (HB)
Inconel625 Mechanical Properties (Room Temperature)