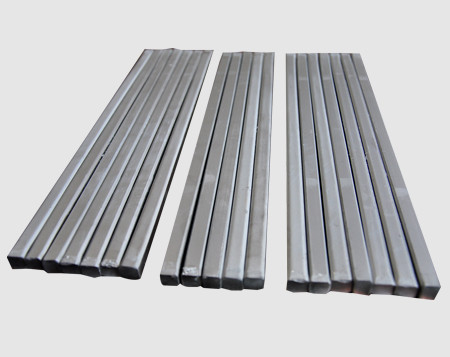 Molybdenum Rod China Foundry Material Manufacturer OBT Company
Item specifics
Grade

Mo-1
Surface

Black, ground or machined rods available
Melting Point

2623°C
Description
1.Product introduction and application:
Molybdenum bar is a long strip product made of pure molybdenum material, which has good high temperature oxidation resistance, high melting point and excellent mechanical properties. Here are some key features and applications of molybdenum strips:
Features:
High-temperature oxidation resistance: Molybdenum strips exhibit excellent oxidation resistance in high-temperature environments, and can withstand high temperature, high pressure and corrosive gases.
High melting point: The melting point of molybdenum is very high, about 2620°C, making molybdenum strips suitable for high temperature working environments.
Excellent mechanical properties: Molybdenum strips have good strength, hardness and toughness, and have excellent wear resistance and corrosion resistance.
application:
Electronics industry: Molybdenum bars are often used in the manufacture of semiconductor equipment, vacuum electronic devices and electrode materials, such as molybdenum anodes and molybdenum cathodes.
Optical industry: Due to the high melting point and low thermal expansion coefficient of molybdenum, molybdenum strips can be used to manufacture melting nozzles for high-temperature melting glass processes.
Vacuum furnace field: Molybdenum strips can be used as heating elements or protection elements of vacuum furnaces, with excellent oxidation resistance and high temperature stability.
Aerospace field: Molybdenum strips are used in the manufacture of high-temperature engine parts, burners and nozzles, etc.
In general, molybdenum strips are widely used in high-temperature environments in the fields of electronics, optics, heat treatment, and aerospace due to their excellent high-temperature performance and mechanical properties.
2.Specifications:
| | |
| --- | --- |
| Specification | 0.8-120mmxL |
| Surface | Black, ground or machined rods available |
| Grade | Mo-1 |