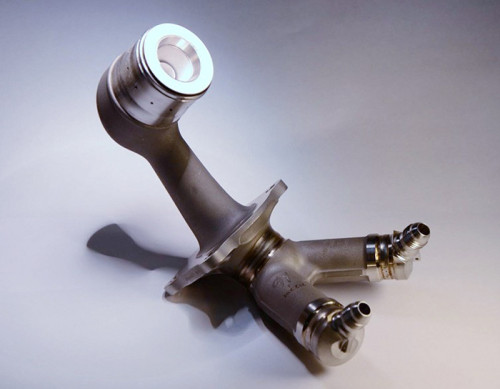 CustomGas Turbine Aircraft Engines Fuel Nozzles Nickel Alloy Titanium Inconel 600 625 Casting OEM ODM
Item specifics
Material

Inconel Hastelloy Incoloy Monel
OEM & ODM Services

Available
Weight

Custom
Tolerance

0.004mm
Smooth surface roughness

Ra0.6-3.2
Description
Aircraft engines' fuel nozzles are critical components that play a key role in the combustion process of jet engines. These nozzles are designed to inject the right amount of fuel into the combustion chamber in a precise and controlled manner, ensuring efficient and safe engine operation.
Fuel nozzles in aircraft engines are engineered to meet stringent performance and safety standards. They must atomize the fuel effectively, ensuring proper mixing with air to achieve efficient combustion. The design of these nozzles considers factors like fuel flow rate, spray pattern, and ignition reliability.
The materials used in aircraft engine fuel nozzles must withstand extreme temperature and pressure conditions. They are typically constructed from high-temperature-resistant materials such as nickel-based alloys. These materials ensure the durability and longevity of the nozzles under the harsh operating conditions of jet engines.
Furthermore, aircraft engine fuel nozzles are often equipped with advanced technologies and sensors to monitor and control the combustion process. They are a critical part of the engine's overall performance and efficiency, directly impacting the aircraft's reliability and safety.