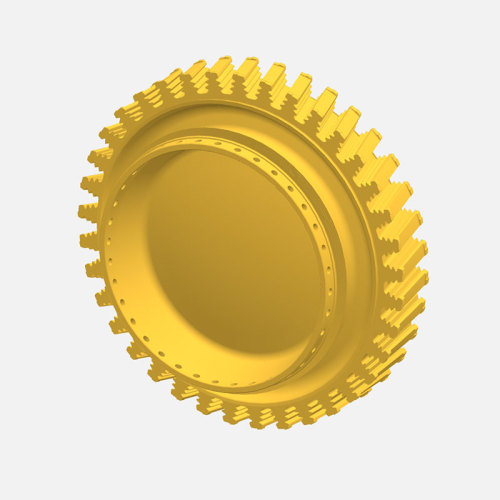 Custom Turbine Disc Combuster Parts Nickel Alloy Titanium Inconel 600 625 Casting OEM ODM Support
Item specifics
Material

Inconel Hastelloy Incoloy Monel
OEM & ODM Services

Available
Weight

Custom
Tolerance

0.004mm
Smooth surface roughness

Ra0.6-3.2
Description
The "Disc Turbine" in a gas turbine is an important component of a gas turbine and is usually used to turn the shaft of the turbine. Here are the main features and functions of Disc Turbine:
Impeller plate design: Disc Turbine usually adopts the design of impeller plate, which is a disc-shaped component usually made of high-temperature alloy or titanium alloy to withstand the high temperature and high pressure gas flow.
Connecting Shaft: The impeller disc is usually connected to a shaft, which is connected to a generator or other mechanical device and transmits the power generated by the gas turbine to other components.
High-speed rotation: When the gas turbine is running, the high-temperature and high-pressure gas in the combustion chamber will push the impeller disk to rotate at high speed. This rotational kinetic energy is ultimately converted into mechanical power.
Axial Compression: Disc Turbine can also be designed with axial compression function, where the rotation of the impeller disc can be used to increase the compression ratio of the air and improve the performance of the gas turbine.
In general, Disc Turbine is a key component in a gas turbine, which plays an important role in converting the chemical energy of fuel into mechanical power. Its design and performance directly affect the efficiency and reliability of the gas turbine. Disc Turbine is typically constructed from high-strength and high-temperature-resistant materials to handle extreme working conditions.