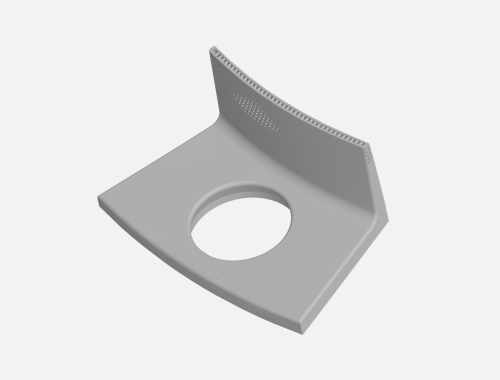 Custom Turbine Combuster Nickel Alloy Titanium Inconel 713 718 Casting OEM ODM Support
Item specifics
Material

Inconel Hastelloy Incoloy Monel
OEM & ODM Services

Available
Weight

Custom
Tolerance

0.004mm
Smooth surface roughness

Ra0.6-3.2
Description
The gas turbine combustor is one of the key components in the gas turbine system and plays an important role in mixing and igniting fuel and air. Its main function is to decelerate the high-speed rotating air flow, burn it under high temperature and high pressure conditions, convert chemical energy into thermal energy, and guide the high-speed jetted gas to the turbine through the nozzle to generate power.
The following are the main features and functions of gas turbine combustors:
Combustion process control: The combustion chamber is one of the key components in the gas turbine and is used to control the fuel combustion process. It ensures that fuel and air are mixed and ignited in precise proportions to maintain stable combustion.
High temperature and high pressure environment: The combustion process in the combustion chamber generates extremely high temperatures and pressures. Therefore, the combustion chamber must be made of high-temperature alloys that can withstand these extreme conditions.
Thermal energy generation: The combustion process in the combustion chamber converts the chemical energy of the fuel into thermal energy. These high-temperature and high-pressure gases are then guided into the blades of the turbine, pushing the turbine to rotate, and ultimately generating power.
Emission Control: Gas turbine combustors also need to consider emission controls to reduce adverse impacts on the environment. Therefore, modern gas turbine combustors are often designed with emission control systems to reduce nitrogen oxide (NOx) and particulate matter emissions.
In general, the gas turbine combustor is a vital component of the gas turbine system, and its design and performance have an important impact on the efficiency, reliability and environmental protection of the gas turbine.