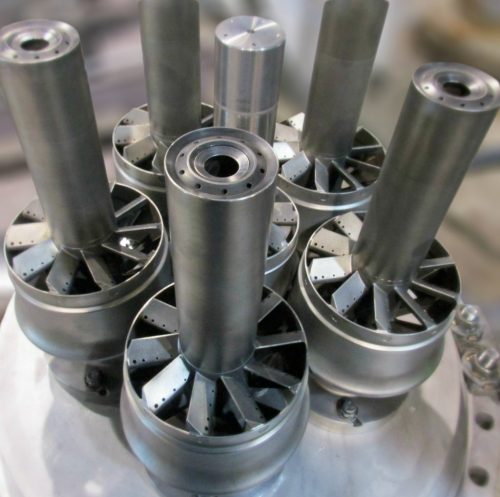 Custom Combustor Fuel Nozzle Nickel Alloy Titanium Inconel 600 625 Casting OEM ODM
Item specifics
Material

Inconel Hastelloy Incoloy Monel
OEM & ODM Services

Available
Weight

Custom
Tolerance

0.004mm
Smooth surface roughness

Ra0.6-3.2
Description
A combustor fuel nozzle is a vital component in gas turbine engines, especially in aviation. Its primary function is to deliver and atomize fuel into the combustion chamber, where it mixes with air and ignites, generating the high-temperature, high-pressure gases required for propulsion. Here are some key points about combustor fuel nozzles:
Fuel Atomization: The fuel nozzle is designed to break down the fuel into tiny droplets, creating a fine fuel-air mixture. Effective atomization is essential for efficient and stable combustion.

Material: These nozzles are typically constructed from high-temperature-resistant materials like nickel-based superalloys to withstand the extreme conditions within the combustion chamber.

Flame Stabilization: The nozzle's design aids in flame stabilization, ensuring that combustion is sustained under various operating conditions. This is crucial for the engine's performance and safety.

Mixing with Air: Fuel is injected into the combustion chamber, where it mixes with the incoming air. The nozzle's design can influence the mixing process, affecting combustion efficiency.

Efficiency and Emissions: Fuel nozzles play a role in optimizing combustion efficiency, which can impact fuel consumption and emissions. Advanced designs help reduce emissions and improve overall engine performance.

Cooling: To withstand the high temperatures, some fuel nozzles have internal cooling mechanisms, like film cooling or regenerative cooling.

Maintenance: Regular inspection and maintenance of these nozzles are essential to ensure safety and reliability. They are subject to wear and can affect engine performance if not properly maintained.