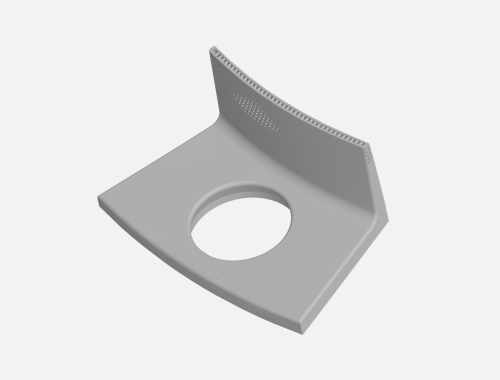 Custom Turbine Casing Nickel Alloy Titanium Inconel 713 718 Casting OEM ODM Support
Item specifics
Material

Inconel Hastelloy Incoloy Monel
OEM & ODM Services

Available
Weight

Custom
Tolerance

0.004mm
Smooth surface roughness

Ra0.6-3.2
Description
A turbine casing is a crucial component in a gas or steam turbine. It's an outer shell that encloses and protects the internal components of the turbine, such as the rotor, stator, and blades. The casing plays several essential roles:
Containment: It houses the rotating blades and stator vanes, preventing them from moving out of their designed path. This containment is vital for safety.

Aerodynamic Efficiency: The casing is shaped to optimize the flow of air or gas through the turbine. It helps direct the working fluid over the blades efficiently.

Pressure Maintenance: It helps maintain the pressure difference across the turbine. This is crucial for the generation of power or thrust.

Structural Integrity: The casing provides structural support to the internal components and must withstand high temperatures and pressures.

Accessibility: It allows for inspection and maintenance of the internal components.
Turbine casings are designed with great precision to ensure the efficient operation of the turbine while enduring extreme conditions. They are typically made from materials that can withstand high temperatures and pressures, such as nickel-based alloys or other high-temperature materials.