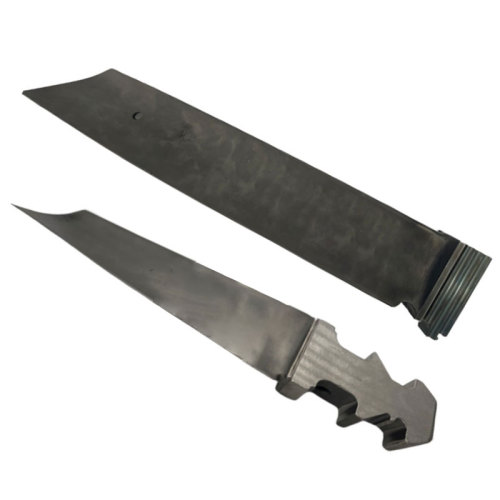 Custom Turbine Inconel Alloy GE Turbine Blade Nickel Alloy Titanium Casting OEM ODM Support
Item specifics
Material

Inconel Hastelloy Incoloy Monel
OEM & ODM Services

Available
Weight

Custom
Tolerance

0.004mm
Smooth surface roughness

Ra0.6-3.2
Description
GE turbine wheel blades refer to the turbine blades used in gas turbine engines manufactured by General Electric (GE). These turbine blades play a crucial role in the operation of gas turbines, which are commonly used for power generation, aviation propulsion, and various industrial applications.
GE turbine wheel blades are designed and manufactured to meet strict performance and durability requirements. These blades are subject to extreme conditions, including high temperatures and mechanical stresses, and must be made from materials capable of withstanding these conditions. They are typically made from superalloys like Inconel, which offer excellent high-temperature stability and corrosion resistance.
The design and engineering of these blades are critical for optimizing the efficiency and performance of the gas turbine. They are precisely engineered to capture and convert the energy of the high-velocity exhaust gases into rotational energy, which drives the turbine and, in turn, generates power or propels aircraft.
In aviation applications, the performance of GE turbine wheel blades directly affects the efficiency and safety of aircraft engines. In power generation, these blades are essential for generating electricity in various types of power plants. GE is a prominent manufacturer of gas turbines and related components, including turbine wheel blades, making their products crucial in multiple industries.