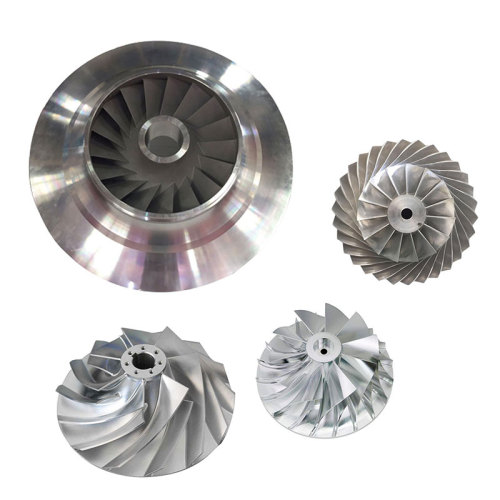 Custom Turbine Inconel Alloy Compressor Impeller Nickel Alloy Titanium Casting OEM ODM Support
Item specifics
Material

Inconel Hastelloy Incoloy Monel
OEM & ODM Services

Available
Weight

Custom
Tolerance

0.004mm
Smooth surface roughness

Ra0.6-3.2
Description
An Inconel alloy compressor impeller is a critical component in gas turbine engines and other high-performance machinery. It is typically made from Inconel, a family of nickel-based superalloys known for their exceptional strength, corrosion resistance, and high-temperature stability.
The compressor impeller is a rotating component within the compressor section of a gas turbine engine. Its primary function is to draw in and compress incoming air, increasing its pressure and directing it into the combustion chamber. This compressed air is mixed with fuel and ignited to generate the high-temperature, high-pressure exhaust gases that power the turbine and produce thrust.
Inconel alloys, such as Inconel 718 or Inconel 625, are chosen for compressor impellers due to their ability to withstand the extreme conditions within a gas turbine engine. These impellers need to endure high temperatures, rapid rotational speeds, and significant mechanical stresses while maintaining dimensional stability and resisting corrosion.
The use of Inconel alloy compressor impellers helps improve the efficiency and reliability of gas turbine engines, making them suitable for a wide range of applications, including aviation, power generation, and industrial processes where high-performance compression is required.