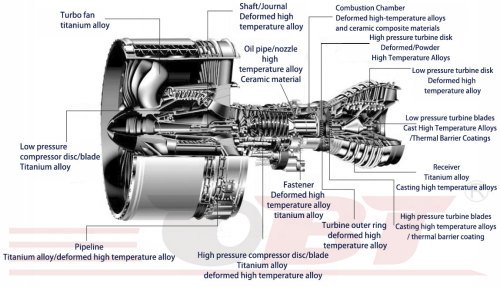 Custom Turbine Engine Combustion Chamber Nickel Alloy Titanium Inconel 713 718 Casting OEM ODM
Item specifics
Material

Inconel Hastelloy Incoloy Monel
OEM & ODM Services

Available
Weight

Custom
Tolerance

0.004mm
Smooth surface roughness

Ra0.6-3.2
Description
The main functions and characteristics of the turbine combustor include:
The turbine engine combustion chamber is a vital component in the functioning of a jet engine. This chamber is responsible for burning fuel, which then powers the engine's turbine, allowing the plane to fly.
Through the combustion process, the fuel and air mixture is ignited, creating a high-energy gas that expands rapidly. This expanding gas provides the thrust needed to propel the aircraft forward.
The design of the combustion chamber is crucial for ensuring that the fuel and air mixture burns efficiently and safely. It must be able to withstand the high temperatures and pressure that are generated during combustion. Additionally, it must be designed in such a way that it minimizes emissions, making it more environmentally friendly.
Advancements in technology have resulted in the development of more efficient combustion systems, which have led to reduced fuel consumption and lower emissions. This is a positive step towards a more sustainable aviation industry.
Overall, the turbine engine combustion chamber is a vital component that plays a key role in the operation of a jet engine. Continuous research and development in this field will lead to increasingly efficient and environmentally conscious aviation technology.